What excites you most about what Game DOSI will bring to the Web3 space?
avocadudeadventures
posted 7 days ago
All valid answers below will entitle you to 1 extra raffle ticket! 🎉

Maximum 1 extra raffle ticket per user 🎫

✅ Complete the exciting quest here if you haven't already: https://www.avocadodao.io/quests/game-dosi-5000-giveaway-fyXjT2wVEpkqks5JmXsRW8/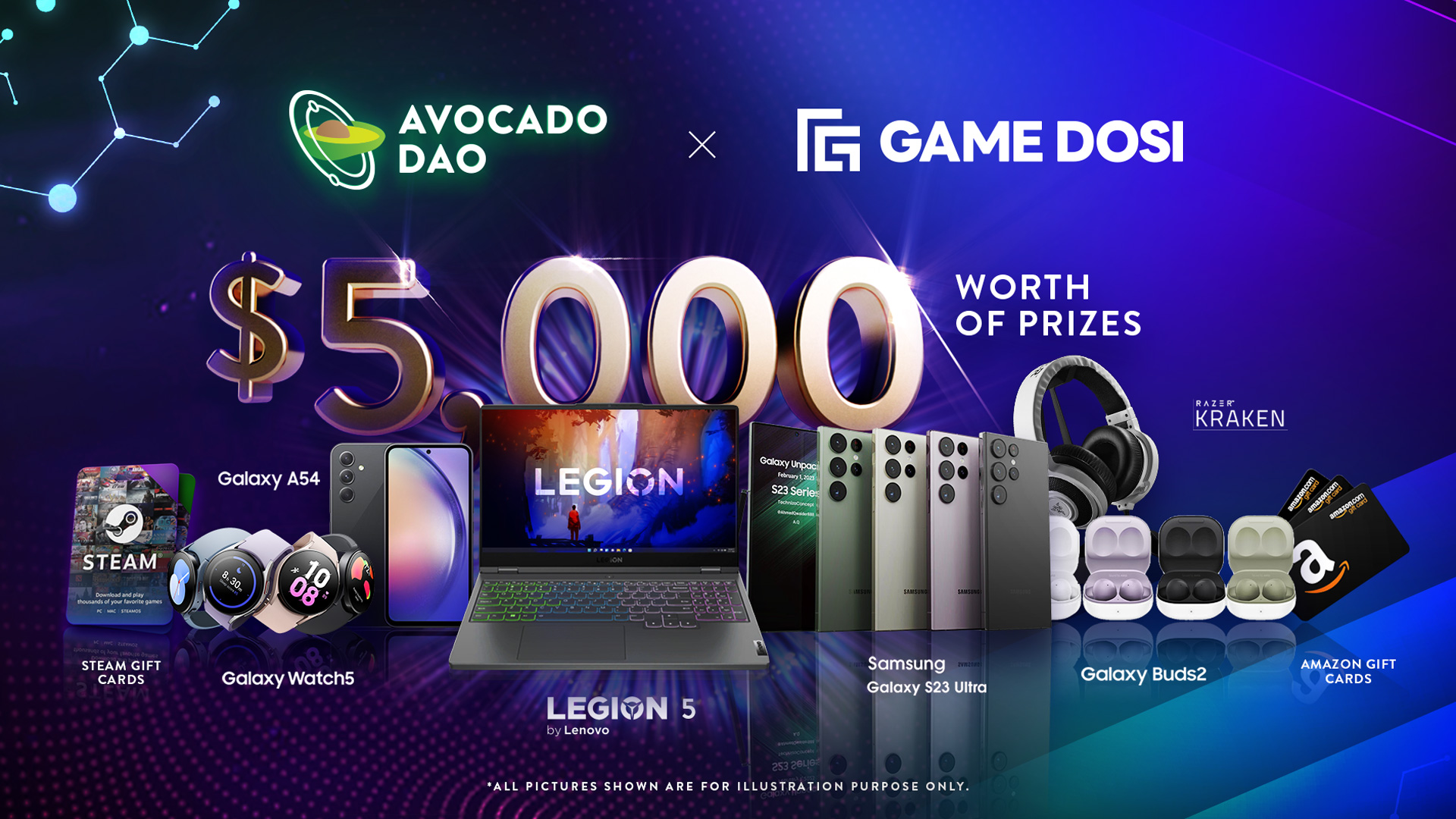 What are considered as invalid answers?
Spam messages

Overly generic and unhelpful messages such as 'good project' and 'nice project' will be not be considered