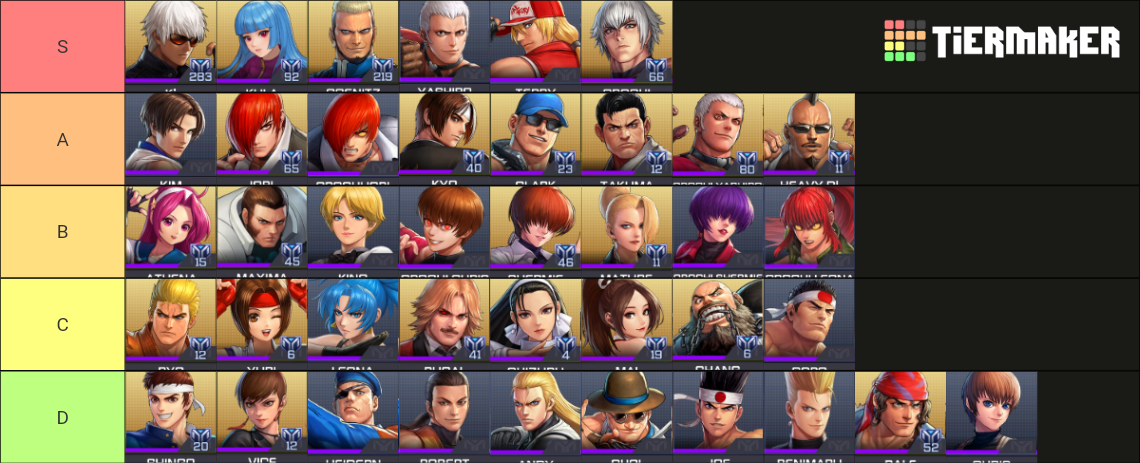 fighters like yashiro, goenitz, K', terry, is most used in gold tier. so I think its S tier for me.
tips : try to understand every fighters in kof so you know the combo of every fighters and know who counter it.
trick : every game start try to dash/def state. in low tier maybe enemy would used skill when game start so you can denied it.