How do I participate in the Kingdom Story Heroes War NFT Pre-Mint?
Heroes of different rarity (From https://medium.com/@kingdomstorynft)
HOW TO MINT HEROES NFT FOR FREE?
In order to mint heroes NFT for free, you can participate in the following Kingdom Story Heroes War discord events to get into whitelist = @Kingdom List
Play game events weekly

Participate in giveaways

Reach level 8 on zealy quest
Alternatively, you may keep a lookout on AvocadoDAO questing platform for any Kingdom Story Heroes War Whitelist giveaway events for a free heroes NFT mint! - https://www.avocadodao.io/quests/kingdom-story-heroes-war-100-free-mint-whitelist-spots-golden-quest-2-gVQNXrvRDCGteuKZcyNvzi/
HOW DOES FREE MINTING OF HEROES NFT WORK IN KINGDOM STORY?
The free minting will be given in the form of a Mystery Box, and based on the role in Discord you acquired, you have the chance to get Gold and Silver Boxes. Each box contains NFT with different rarity. And, you get one NFT per Mystery Box.
Minting type
OG Free Minting: Gold Hero Box (Epic guaranteed, would be lucky to get Legendary)

WL Free Minting: Silver Hero Box (Rare guaranteed, would be lucky to get Legendary)
Note: If you have both OG and WL roles, you can only choose to participate in one type of minting
WHAT DO YOU NEED TO KNOW ABOUT THE MYSTERY BOX FOR MINTING?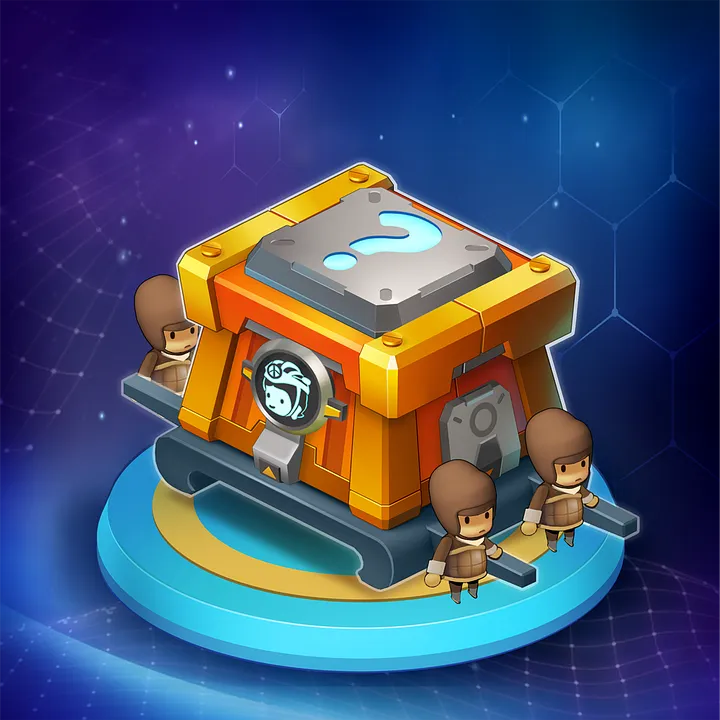 Concept image of Mystery Box (From https://medium.com/@kingdomstorynft)
Upon successful minting of your NFT, a mystery box NFT will be sent to your wallet. You can check that you received the mystery box NFT under your inventory at kingdom story marketplace

Reveal the mystery box in the marketplace (Mypage -> Inventory) for a random heroes NFT (from Uncommon to Legendary). Reveal will take place a few days after the minting process is completed

After the reveal, you can use your NFT in your deck to fight battles

If you wish to sell it, you have to seal it first and sell it on the marketplace
HOW ELSE CAN YOU GET HEROES NFT FOR KINGDOM STORY?
Mint your Kingdom Heroes as NFTs
Kingdom story allows players to play the game without NFTs and mint the character you've spent time and effort developing into NFTs
Two conditions to mint kingdom officers into NFTs:
Heroes must be at least in the level of Uncommon (4 stars)

Level 40 Monarch
More details about how to mint kingdom hero characters as NFTs will be given as Kingdom Story Heroes War releases its p2e features.
Purchase NFTs from the Marketplace
You can always purchase NFTs on the marketplace. More details about the marketplace to be released!
WHAT ARE THE BENEFITS OF OWNING HEROES NFTs
Players who participate in the free minting and get a NFT can join the game's p2e Closed Beta Test.

Also, by owning heroes NFT, you can get various p2e benefits such as in-game currency and additional stats for their officers.

These NFTs offer distinct advantages over non-NFT officers, with significantly higher stats that elevate their performance in both PVE and PVP challenges. As players battle their way through the ongoing war that defines Kingdom Story, these NFTs become essential tools for achieving victory and gaining Dia - the p2e token in the game.