Persyaratan Minimum:

1. Kastil minimal level24
2. Power 20juta
3. Pasukan Tier4
4. Menyelesaikan tugas harian (Klaim DSA harian)

Cara untuk mendaftar scholarship:

Langkah 1

Pergi ke: avocadodao.io > Klik Quest > Scholar Quest > LoK Scholarships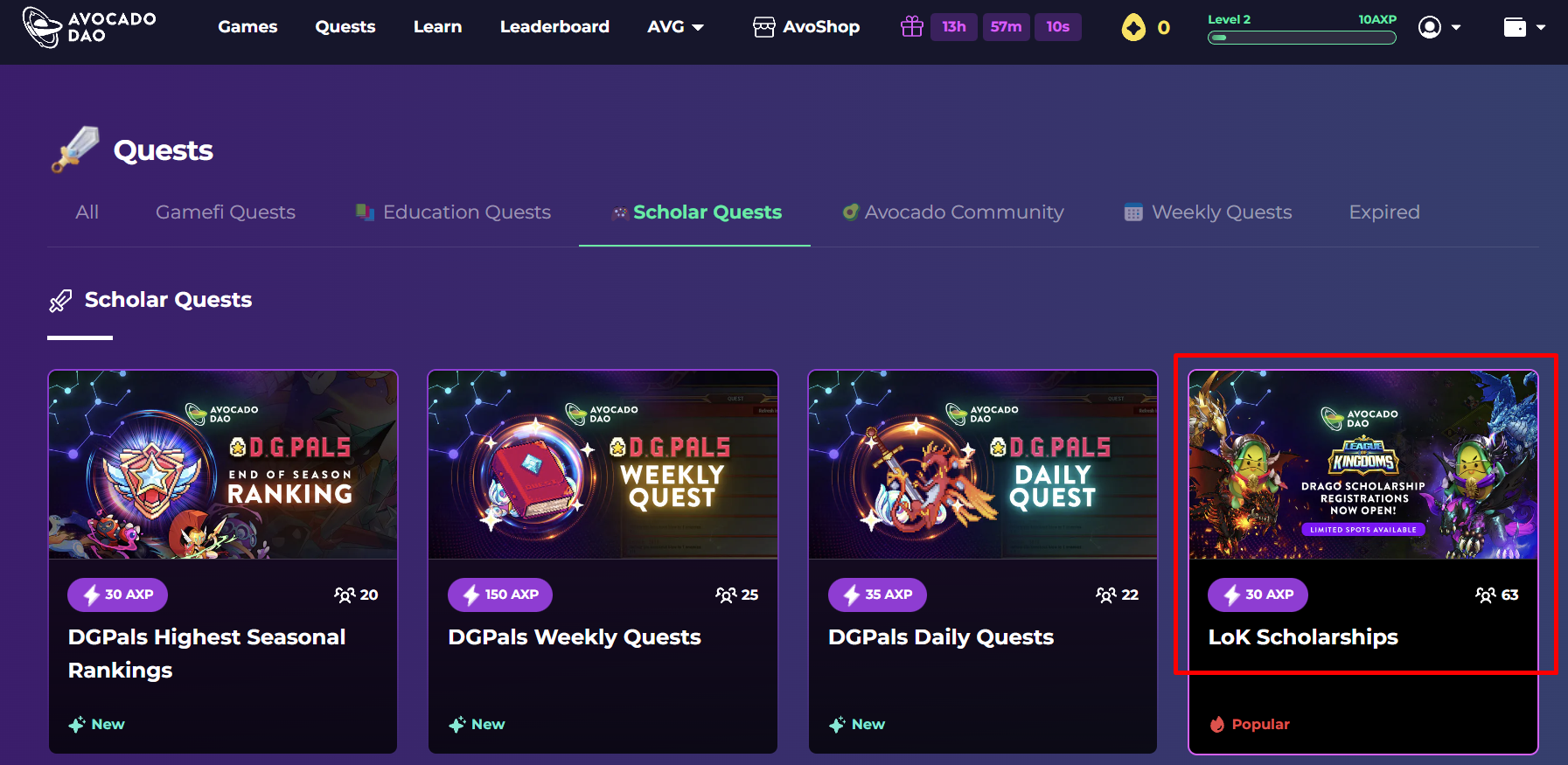 Langkah 2

Klik "SUBMIT HERE!!" dan isi form yang muncul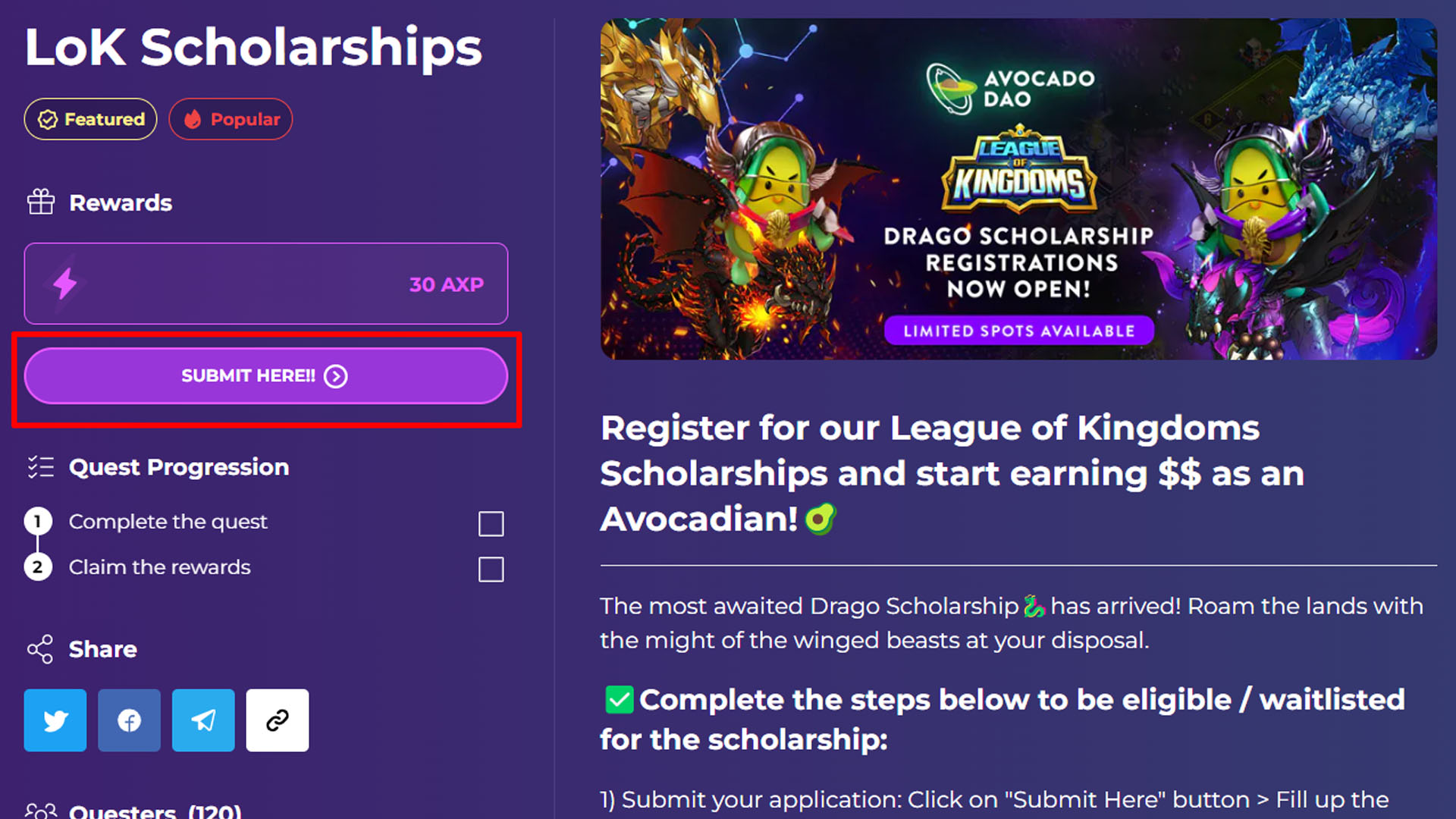 Langkah 3
Kembali ke avocadodao.io > ketik League of Kingdoms > geser ke bawah > klik view all post > klik post yang di pin "Drago Scholarship Application: Post a screenshot of your League of Kingdoms Profile!"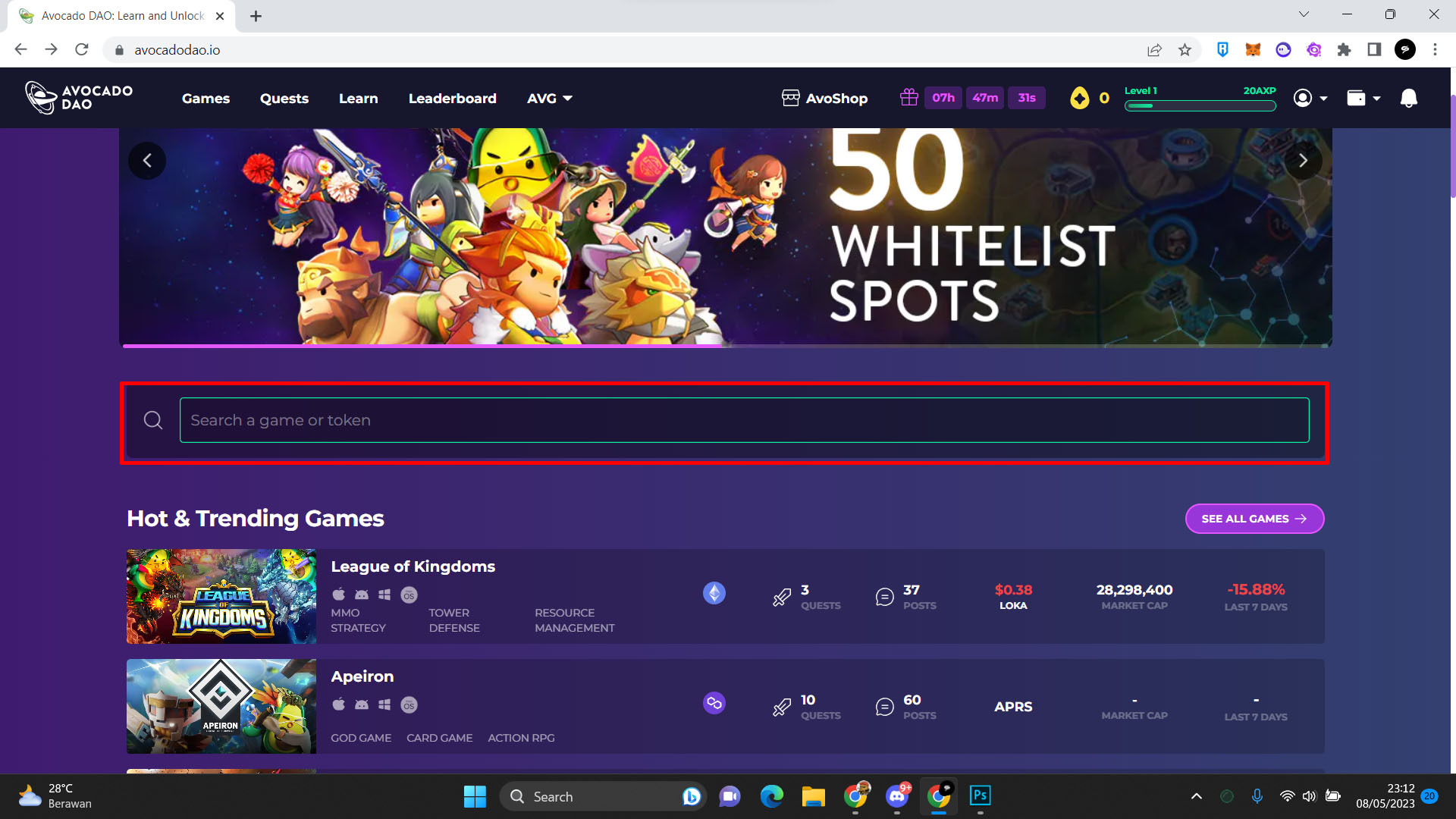 Langkah 4
Tulis nama kerajaan (harus sama dengan yang di daftarkan) > beri schreenshot LoK Profil > dan yang terakhir berikan komen yang menarik tentang League of Kingdom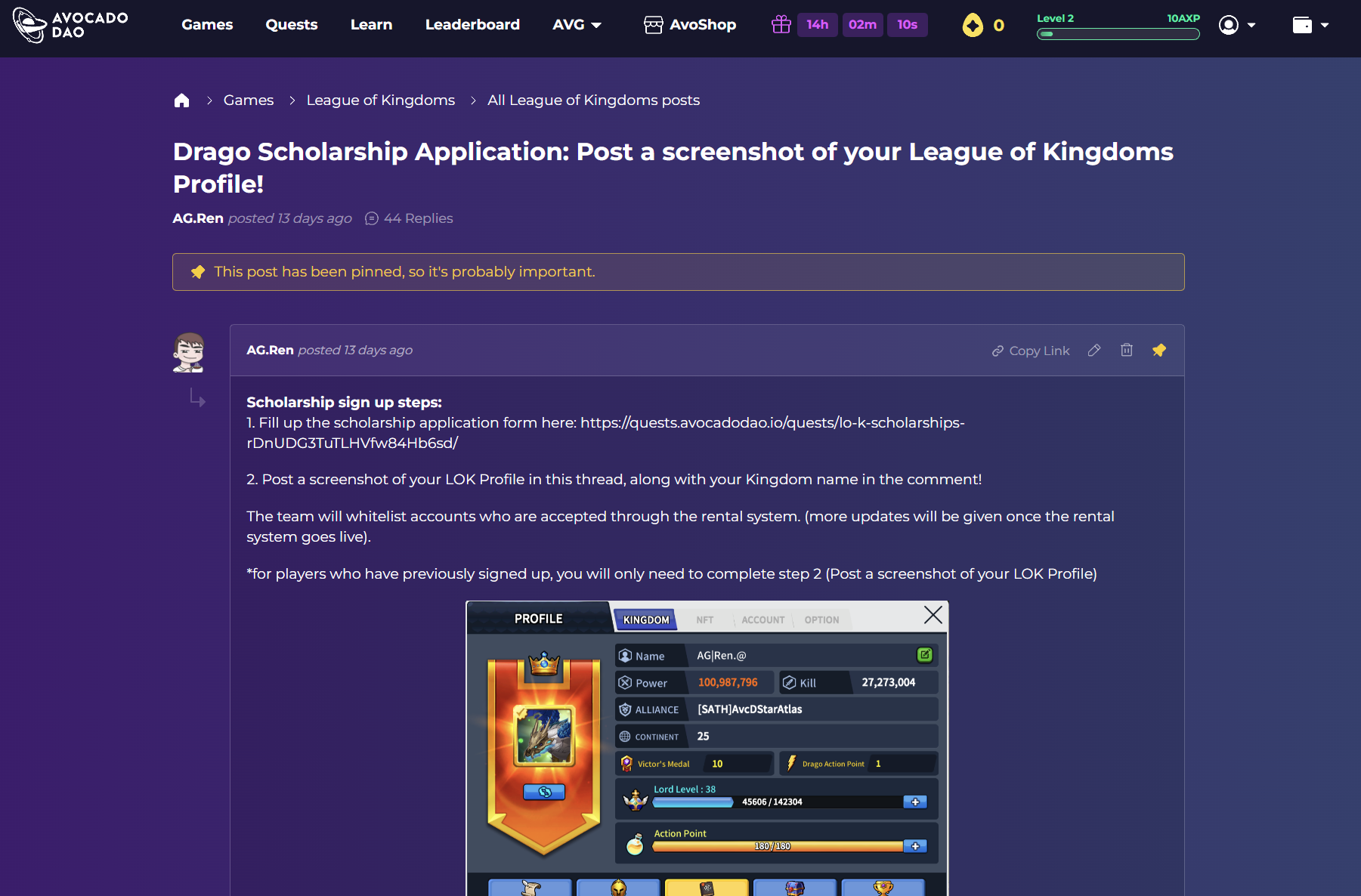 kalian akan di hubungi oleh tim ketika ada slot kosong untuk anda!!