GenoPets' Move-to-Earn and Free-to-Play Components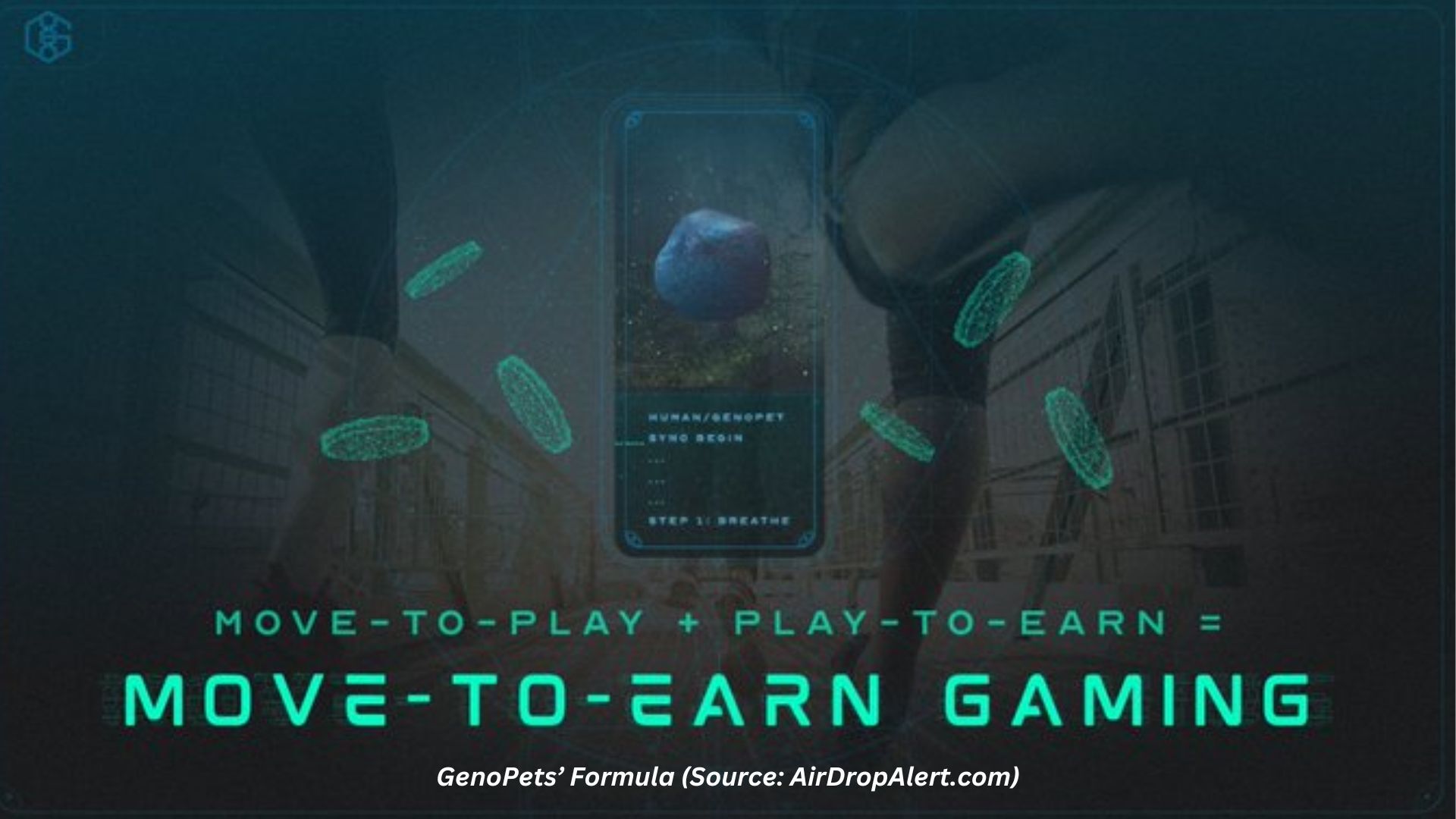 GenoPet's Move-to-Earn and Free-to-Play components form part of its Move-to-Play + Play-to-Earn gaming formula.
Move-to-Play and Move-to-Earn with GenoPets
With its components of Move-to-Play and Move-to-Earn gaming, GenoPets combines physical activity (Move-to-Play) with earning rewards (Move-to-Earn). Through these unique gameplay experiences, you can build a bond with your in-game virtual companions while earning rewards by walking with them every day.

By tracking your physical activity using the pedometer on your smartphone, you can actively earn by passively playing GenoPets while engaging in your daily activities. In this manner, the game combines the components of Move-to-Play and Move-to-Earn with the nostalgic experience of caring for pets like Tamagotchi or raising Pokémon. This is done by incorporating the motivation of promoting a healthy lifestyle through Web3 gamification.


Enjoy Playing GenoPets Competitively in Free-to-Play Mode
As a Free-to-Play game, GenoPets allow you to start playing without any initial cost. However, Free-to-Play players of the game can only earn experience points (XP) and cannot convert them into $KI tokens, the in-game cryptocurrency. Nonetheless, you can enjoy playing GenoPets competitively in Free-to-Play mode as the game is designed to reward dedication and skill rather than solely relying on financial investments.

By enthusiastically investing time and effort, and building strong relationships with your virtual companions, you can experience the enjoyment of playing the game competitively in Free-to-Play mode. It's important to note that Free-to-Play users of GenoPets can also capitalize on the appreciation in the value of in-game assets through their engagement and achievements within the game.

Advantages of Playing GenoPets in Pay-to-Play Mode
Pay-to-Play players who purchase NFTs in GenoPets enjoy certain advantages over their Free-to-Play peers. As Pay-to-Play players have invested in the growth of the game's economy by purchasing or terraforming Habitats, they have access to the primary means of production within the Genoverse. Pay-to-Play players' ownership of Habitats grants them greater autonomy over pets, habitats, and the items that can be created, bought, and sold within the game.

Additionally, GenoPets' Pay-to-Play Habitat owners have access to the game's crafting system, which utilizes $KI tokens, Crystals, and $GENE (the in-game currency) to create items that can be used or sold to enhance their gameplay experience. Moreover, these players can also rent their Habitat NFTs to other players and earn $KI tokens in return, providing them an additional avenue for profit.

Besides Habitat NFTs, other paid in-game content, such as tokenized items and augments, including assets like crystals that complements the gameplay experience for Pay-to-Players of the game. Craftable in-game items are in high demand, and their prices are determined by market forces, creating an equilibrium that favors Pay-to-Play GenoPets players who have invested financially in the game.
A Beginner's Guide to Start Playing GenoPets
To start playing GenoPets, you would need a smartphone with internet connectivity to download the game's app from either the iOS or Android app store. Additionally, as GenoPets is a Play-to-Earn game, you would need a digital wallet that is compatible with the Solana blockchain, such as Phantom, Solflare, Torus, Ledger, WalletConnect, or Glow wallet, to perform transactions on the game's website or marketplace.